Becoming a food blogger, or blogging in general has become a popular trade among young professionals. Calling myself a blogger is still something I have a hard time doing. When I launched Frugally Rooted I didn't immediately identify with that title. Calling myself a blogger or an influencer sometimes felt like a stretch. The feeling was similar to calling myself a runner after going on two runs around the neighborhood. Only now, after writing my 27th post do I feel like I can actually call myself a blogger.
Anyone can start a blog about anything. That's both the beauty of it and sometimes the downfall. Since there are no prerequisites in order to start a blog, it can be really hard to get noticed or to gain followers. You don't have to have a certain degree or certification. Heck, you don't even need to interview or be hired to take on this work.These facts alone make food blogging a somewhat competitive and saturated space that can have a revolving door.
The biggest challenge for new food bloggers is consistency. Most people that start blogs will stop blogging within six months. The food bloggers that stick around and continue to deliver high-quality interesting content are the ones worth following.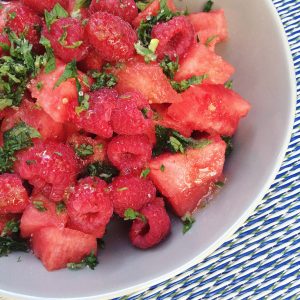 Some people start a blog as a creative outlet, as a way to make extra money, or even as a career. I started this endeavor hoping to potentially find myself falling into some version of all three of the aforementioned categories. Long before I launched my own version of a wellness and food blog, I had been drooling over Instagram pictures of delectable eats and wondering if I too could start my own business.
As it turns out, being a food blogger (or any blogger) is A LOT of work. Recipe creation specifically can take up hours and hours just to get one idea just right. There have been total successes like my chia seed pudding recipes and my pickles as well as major failures like the paleo muffins you never saw and the popsicles that taste oddly similar to plain old ice cubes.
For every successful recipe tha
t makes it onto a blog, you can go ahead and assume there are several trial runs that flopped or ideas that got scratched all together.
I have followed hundreds of different blogs at varying points in my life. Ultimately, I have found the niche that I identify with and have sifted through the blogs that I like best. By subscribing to a blog you are helping support a dream and justify all the hard work that goes on behind the scenes. You can think of subscribing to a blog as a vote for who you think should be noticed in the sea of blogs and who you trust to deliver information right to your inbox.
There is a tribe of women that create incredible recipes, deliver stunning photos, and have personalities that make you feel like you're old friends. Any night of the week when I scratch my head on what to make for dinner or on the weekends when I write out meal plans, these blogs are my very first stop.
All of these women inspired me to launch this humble little project of mine in January and I would love nothing more than to connect you with them as well! Whether you want ideas on what to cook, how you choose to spend your grocery budget, or if you want to dive deeper into what health looks like, I encourage you to follow their blogs and social media accounts.
Alex is one of the first food bloggers I followed when I began my first Whole30 in May 2017. Alex has hundreds of Whole30 recipes on her website that put the idea that healthy food is boring to bed. Her recipes incorporate flavors from Asia, Latin America, and her home state of Texas.
Not only is Alex one of the most adorable humans ever, she is insanely kind. She has answered dozens of my blog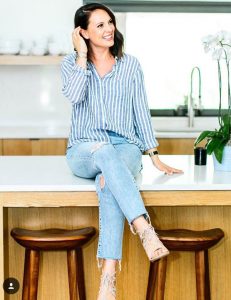 ging questions and is an open book when it comes to her business. She is down to earth, talented and creative with her recipe development and is honest about her journey to health. Alex and the Defined Dish are hands down one of my faves!
Some of my favorite dishes that she has created include:
– Crispy salt + vinegar potatoes with paprika aioli
– Oven baked creamy lemon caper chicken
What else you'll find there:
-Non-toxic skincare products that work
-Cooking hacks and tips like how to make an avocado rose
-Entertaining tips and an awesome Spotify playlist her husband created. We have used this playlist for parties we've hosted, when I sit down to do homework, and on a road trip. It's an all-purpose playlist!
I first found Laney (one of my most favorite food bloggers) and Life is But A Dish when a friend of mine tagged me on a giveaway on her Instagram page. I followed her and quickly found out we share a similar sense of humor and a love for early 90's rap music.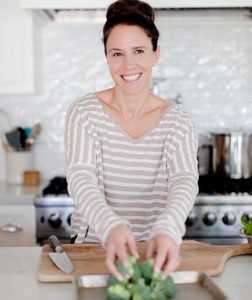 Laney is constantly cranking out recipes that work for the whole family. She has two little girls and speaks often about how to navigate the tricky world of feeding small humans. Laney has also been kind enough to guide me in the blogging space and has given me more than one pep talk I needed to take the next step in my own business.
Some of my favorite recipes from her blog include:
–Easy watermelon mint salad (this salad launched on her site about a week ago and I have made it four times. Yes, four)
–Oven roasted carrots with cilantro mint sauce
Other fabulous things you'll find:
-A shopping page on her website with all her favorite kitchen tools linked
-Weekly dish inspiration- one of my go-tos when it comes to meal planning
-Dance parties on her Instagram and weekly giveaways for using the hashtag #libadinspiration
A popular blogger, Kelsey at Little Bits of Real Food mentioned her friend Alex in Colorado and recommended that people check her out. From the moment I followed Alex on Instagram and on her website, it immediately felt like we were friends. She and I have a lot in common including our love for the Whole30, spending many hours perusing the aisles of Whole Foods and the Instant Pot.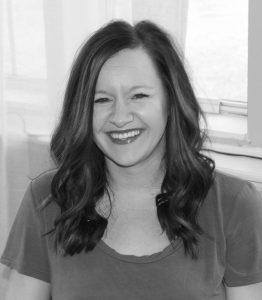 Alex and I have bonded over our picky-eater significant others and our inability to understand why eating fast food is desirable. She lives just about an hour north of me and is excellent at incorporating local products and foods in her dishes. Her website offers both Whole30 recipes and Paleo ones too!
My favorite dishes from Eating At Altitude are:
–Crispy coconut chicken nuggets
–Crispy pork carnita nachos with avocado sauce
–Holiday kale and shaved brussels salad
Other reasons to follow her:
-Alex does cooking demos on her Instagram stories all week! I get a ton of ideas from her stories and love to know what she's making next
-Alex is honest about her previous experience in the dieting world. I appreciate her honesty and can relate to her story
Charlotte is basically a celebrity when it comes to the Whole30 and healthy living community. Charlotte creates amazing food that every home cook can tackle. But, in my opinion, what sets her apart from the rest is her ability to take on important topics including weight and body image, loss of a parent, and issues in this country involving race and gender using her platform to engage the masses.
Even though Charlotte has many thousands of followers, she has always been as authentic as they come. On her site you'll find healthy food that's bursting with flavor as well as her current obsessions and blog posts about personal topics. Charlotte is witty, unapologetically real, and smart as a whip! 
Also follow Charlotte on Instagram! She does lots of cooking tutorials and gives out juicy tips on getting your meals to come out perfectly as well as shows off some snazzy kitchenwares and non-toxic skincare.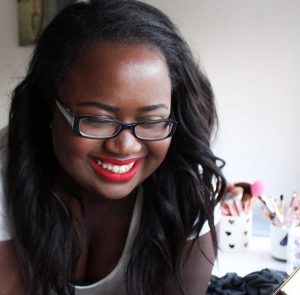 Some of the places you should stop first on her website include:
-A post titled "You Are Too Fat to be a Food Blogger"
–Vanilla pumpkin creamer (yes, you read that right. You can make your own at home!)
-The "Pantry" page for one-stop shopping on the best products
When you follow Cassy on social media or on her blog you'll immediately wonder if she is the happiest person on earth. The answer to that riddle is yes. Cassy is ALWAYS smiling and is a glass half-full kinda gal. Cassy is the creator and author of all things Fed and Fit including her very own food and fitness book. I mean really, writing and publishing a book is basically the food blogger jackpot.
She's another one of those foodie celebrities, but is well-known for putting out outstanding content and connecting with her followers. Cassy is approachable, honest, and inspiring on all levels.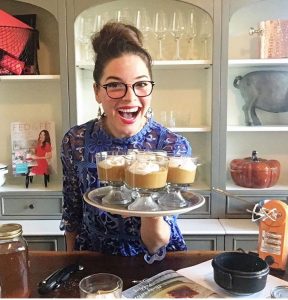 In addition to delicious recipe after delicious recipe, Cassy's website features a whole host of resources including links to her podcast, her favorite skincare and makeup items from Beauty Counter, and tons of wellness articles that I read religiously.
Here are some of my favorite things on Fed & Fit:
-The article "Why Grass Fed Beef?"
–BBQ pulled pork and plantain pizza (it's unreal. Trust)
–Artichoke with lemon pepper dip
I hope this list will give you some new faces to follow and you'll find yourself as inspired as I am by these lovely ladies. I'd love to know which food bloggers you love!! Let me know in the comments who I should be following and why.
Also, if you haven't already, please consider subscribing to my blog. By subscribing you are supporting this venture in ways that you may not even know. I am forever grateful to everyone that trusts me to deliver recipes and discussions regarding wellness and health topics every week to their inbox.
If you subscribe from now until July 4th, you will automatically be entered to win one of my most frequently used kitchen appliances. For every share (of any post) on social media, you will receive a bonus entry (NO LIMIT).